I was keen to add some new headlamp reviews to Headlamps101.com for 2020! I was really excited about one brand – LedLenser – because I've heard good things from others who insist the brand is a quality headlamp that should be reviewed here. I went to the LedLenser website and compared their top models, the XEO 19R (image above) and the H14R.2 (image below).
Besides having ridiculous nomenclature, that I'd never be able to remember to tell a friend about my 'great' Ledlenser headlamp named something crazy like R2D2.R4, I honestly don't like the design much. It reminds me too much of the Chinese rip-off headlamps that all look like they pulled the front 25% off a flashlight and stuck it to a headband. It also weirdly reminds me of Silence of the Lambs when that psycho has night vision goggles with the lenses popping out like this.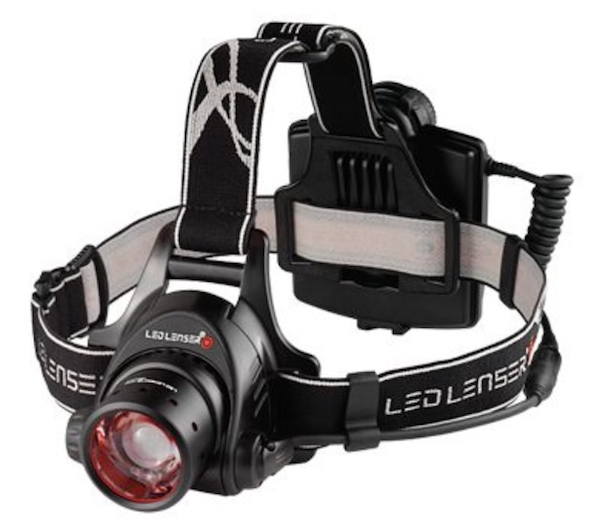 So with these two LedLenser lights, I didn't get past the chart showing the comparison to each other. The more expensive $$$+ ($300+) XEO 19R headlamp is much heavier than my Petzl Ultra Rush – which is the heaviest headlamp I would ever want on my head. My Ultra Rush(es) are 370 grams each. The XEO19R weighs a whopping 478 grams!
I don't see an option to put the battery on the waist, as with the larger battery in the Petzl Ultra Rush using the ACCU4 battery. I also didn't see an option for a smaller, lighter weight battery. Hmm. OK, no, wait. The equipment list states an "extension cord" comes with the unit. Is that for an attachment to the waist? Nothing on the website says that. Again, the brand is just clueless about what a buyer needs to see on the site.
I was almost willing to overlook this heaviness though. Why? The XEO19R cranks out 2,000 lumens. Now, I'm not all that impressed by lumens, but I have wondered if having more than the 760 lm in my Ultra Rush would somehow be beneficial for finding wildlife further away in the trees.
OK, well no problem. I was still excited about the second headlamp, their H14R.2 model with 1,000 lumens.
Then, as I continued scanning down the chart, I saw one thing that instantly and totally killed my desire to know anything more about these two headlamps.
What was it?
Recharge time on the batteries is 8 hours!
Ha! In 8 hours I can use my fully charged Petzl Ultra Rush for 2 hours on the highest setting in the forest, drive home, charge it for two hours, go back out for 2 hours, and return home and charge it again to maybe 80% of capacity.
8 Hours recharge time – seriously Ledlenser?
Just no interest in these two headlamps with 8 hours recharge time. And these are their most expensive headlamps.
So, I went back to check out the charging time of all the other headlamps they have.
I found the very reasonably priced MH10 for just under $100 and with 600 lm maximum brightness.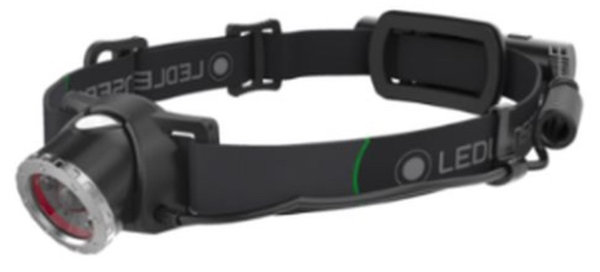 A quick scan of the specs show this MH10 headlamp recharges in 6 hours. Sorry, LedLenser, no.
That's totally unacceptable charging time considering what Ledlenser is competing with. Even my very slow charging Petzl NAO+ (Plus) headlamps charge fully in under 4 hours. And, that's even becoming unacceptable so I really just use my Petzl Ultra Rush headlamps for everything now – they recharge in about 2 hours, even less than what is stated in their packaging (2.5 hours).
So, I'm still on the search for the PERFECT HEADLAMP.
I don't think it exists yet, but I'm going to find it so I can recommend it to everyone.
What is the PERFECT Headlamp? Click here to see my idea of it. Headlamp manufacturers – take note!
Ready to Buy a Great Headlamp?
See our In-Depth Review of the Top Headlamps of 2022 here
---
MY FAVORITE TECH GEAR – RECOMMENDED 100%: