[Last updated: 1 June 2022]
Many people are wondering the same as you, which is the best camping headlamp to buy?
We rated camping headlamps on the following criteria:
Battery options and battery life.
Lightweight, durability, and reliability.
Minimum 2 beams and combination beam output.
After careful evaluation we chose these three headlamps as the best for camping activities:
Petzl ACTIK/ACTIK CORE
Petzl MYO
Petzl NAO+
"Which Headlamp is Best for Camping in 2022?"
I say '2022' because you want the latest tech, not the early blockhead Black Diamond headlamps that were popular up until 2008, but Black Diamond didn't know that yet so they kept making the same headlamps for the next eight years. OLight on the other hand, develop new headlamps every year. Here is the best headlamp they have this year.
See what I mean (above)? Is that the ugliest headlamp ever (above)? Back in 2005, it must've been pretty futuristic. Today? It's one of the least appealing and least functional.
For camping, you can use just about any headlamp which has a long burn time and multiple beams, and be fairly happy. I'm going to suggest a headlamp you can use not only for camping, but for many other activities, since, if you camp you probably also do some hiking, biking, running, or even looking for wildlife at night like I do.
First off, you're probably after something Under $50. Personally, I like the higher-dollar headlamps because the quality of light and the duration of battery life is amazing, but if you're just camping a few times a year, the best headlamp for camping will be somewhere around $50.
---
Let's say headlamps $50 to $100 should cover some decent headlamps that would be great for camping. Not just OK. I don't like recommending cheaper headlamps because the user experience often turns to junk – the headlamp breaks easily, battery life or top lumens just don't cut it… etc.
Let's go with $50 to $100. There are a couple of good ones to choose from, but I'm going to go with my favorite brand ever – a Petzl headlamp.
There are just a few Petzl's from $50 to $100. Here they are, our suggestions for the…
---
BEST CAMPING HEADLAMP 2022
#1 – Camping Headlamp | Actik Core (350 or 450 lumens)
Model #: E99ABB Orange/Red; E99ABA Black
Year of Release: October 2018
Lumens: 350 max
Weight: 90 g.
Lighting Technology: Standard lighting, 3 beam settings wide flood, zoom spot. Red beam and strobe.
Battery Type: Lithium-ion 1800 mAh rechargeable with micro-USB. 3-AAA batteries fit when your main battery is empty.
Battery Life Max Claimed: 350 lumens for 2 hours; 100 lumens for 7 hours. 5 lumens for 160 hours. also has RED LIGHT beam and strobe. Red strobe will last at least 100 hours.
Water Resistance: IP X4. Light to medium rain.
Excellent for: Running, walking, camping, reading books
Overall: soft comfortable straps, lightweight, and moderately powerful beam. Latest model (ACTIK CORE) has 450+ lumens – make sure you don't get one of the older weaker models, which are still at online stores which are also called ACTIK and sometimes have as few as 200 lumens.
Why Buy It? Very bright beam and rechargeable – Low Cost.
Petzl – ACTIK – 350 lumens – in green, blue, or black.
Or, the latest upgrade – ACTIK CORE 450 in black or red.
amazon.com
---
Oh, and here's something cool. Petzl thinks of everything…
Petzl Camping Lantern
Use this Petzl headlamp case as a CAMPING LANTERN – you can set it on the ground or hang it from the middle of your tent. It gives soft, pleasing light to light up your tent. Perfect, right? I can't wait to see what Petzl has in 2018!
amazon.com
---
#2 Camping Headlamp | Myo (370 lumens)

Model #: E87AHB C
Year of Release: May 2016
Lumens: 370 max in Boost mode. 280 lm in manual.
Weight: 168 g.
Lighting Technology: One Cree LED bulb with a manual flip diffuser for wide/spot beams.
Battery Type: Three AAA or CORE lithium-ion rechargeable.
Battery Life Max Claimed: 20 lm. for 30 m. for 40 hours; 280 lm. for 90 m. for 2 hours.
Water Resistance: IP X4
Guarantee: 3 years
Excellent for: Running, biking, walking, camping, reading books
Overall: soft straps, lightweight, and powerful beam for most applications. Lightweight and good for kids. Tough. Some ultra-runners use the MYO to run long distance ultra-distance races.
Why Buy It? Good for MANY activities, VERY Bright Beam with flip-down diffuser or spotlight option.
amazon.com
---
#3 Camping Headlamp | Petzl Nao+ (750 lumens)

Model #: E36AHR 2B
Year of Release: October 2016
Lumens: 750
Weight: 185 g.
Lighting Technology: 2 Cree bulbs. One spot, one flood.
Battery Type: One proprietary 18650 battery. Can buy extras. Expensive also.
Battery Life Max Claimed: Up to 20 hours of power using low Reactive Light Technology (RLT). About 2.5 hours on the high manual setting. About 5 hours on high RLT setting.
Water Resistance: IPX4.
Guarantee: Bulbs 3 years; Battery 1 year.
Excellent for: Any action sport including skiing, running fast, trail running, hiking, camping, fishing, working around the house, reading books. Almost anything.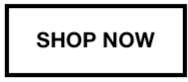 amazon.com
---

We highly recommend you either get the inexpensive ACTIK 350 or ACTIK CORE 450 headlamp.
---
---