[Page updated: 1 June 2022]
Headlamps from Petzl – a big surprise this year, these ACTIK CORE 350 headlamps are selling like crazy. This headlamp is probably the one for you – just based on price-point and all the different activities it is good for. Have a look at our comprehensive ACTIK CORE Review below.
All the Petzl headlamps I ordered have arrived and I'm anxious to get to review the red and black Petzl ACTIK CORE headlamps with 350 lumens because I think they're going to be the main affordable headlamp we recommend in 2019. They have CORE batteries (Lithium-ion) and have an option for 3 AAA batteries when your CORE battery loses power. COOL!
Table of Contents
The ACTIK CORE headlamp from Petzl is powerful enough for most activities – and it will last for 2 hours at max power setting. NICE!
---
PETZL ACTIK CORE HEADLAMP | 350 Max Lumens
---
Petzl ACTIK CORE Headlamp Pros
2-hour max brightness setting. 350 lumens for 2 hours is good for most runs and bike rides – trail or street
Moderate lighting for 7-hours is exceptional. 100 lumens for 7 hours is good for many more activities – camping, hiking, fishing, working on auto, etc.
Interesting extras! The set of extras – reflective headlamp strap; emergency whistle; strobed red light.
3 Battery options. Alkaline, rechargeables, or the built in lithium-ion batteries makes it nice to have affordable choices.
Super lightweight and stylish. Great for kids or adults.
Great for around the house. At the moment, my wife is using one to do the laundry in the back of the house because the light went out. It provides a LOT of light for simple tasks.
---
Petzl ACTIK CORE Cons
No drop rating. Must be careful not to treat this one roughly.
Not for professional (serious) use. Not for use where you may be relying on your headlamp for your life. Choose the NAO+ instead. Or, for about half the price (around $100) is the OLight H2R Nova.
---
ACTIK CORE HEADLAMP DESCRIPTION
Petzl headlamp company (climbing gear company) is my favorite of all the headlamps I've tested. You probably know that because I recommend Petzl headlamps more than any other on this site. I love high-quality gear, and there's nothing I've found better, at a better price point. Petzl makes the best headlamps I've seen.
The ACTIK CORE is meant for active people for activities such as hiking, trail or street running, biking (slow and on the street), and light climbing. The ACTIK CORE headlamp is meant to replace the TIKKA RXP headlamp.
The design is very similar but there is now translucent orange/red plastic in the lamp unit that shines through and makes it somewhat more stylish?
This is a very lightweight headlamp that is fine for adults or children. This is not the only headlamp you'd want to rely on for summiting a mountain, but it's a good all-around headlamp for camping, fishing, or other slow activities. If you drop it, I think it's likely to break fairly easily compared to other headlamps I've reviewed in the past.


The ACTIK CORE comes in 2 color-schemes – Red and Black. The red is more like reddish-orange. It's bright and eye-catching.
Check the prices at Amazon:

---
Let's get started with the PETZL ACTIK CORE HEADLAMP REVIEW!
PETZL ACTIK CORE 350 HEADLAMP SPECS
Dimensions (headlamp beam case): 4 cm x 7.6 cm x 4.6 cm (1.6 x 3 x 1.8 inches)
Weight: 90 grams (3.2 oz.) total. Lamp – 55 grams (1.9 oz.). Core Battery – 27 grams (1 oz.) Batteries – 35 grams (1.2 oz.)
Bulbs: Two CREE Neutral White LEDs. Life – 50,000 hours.
Red Light: 1 red light.
Lock Feature? None.
Redundancy for Beam Failure? Two separate beams – one spot, one flood.
Power Modes: Low, Medium, High, Red.
Max Lumens: 350 lumens. 1 spot beam and one wider angle beam combine to create the beam shape. with high and low settings.
Max Beam Distance: 95 meters stated, the reality is more like 50 meters (55 yards)
Run-time Range: Using CORE battery: 350 lumens for 2 hours; 100 lumens for 7 hours. 5 lumens for 160 hours. Using Alkaline AAA's – less. Will test.
Battery Rating: 1250 mAh. CORE Lithium-ion battery (included), or 3 AAA batteries (alkaline preferred). Of course, can use rechargeable AA batteries.
Recharge Time: 3 Hours with CORE Lithium-ion battery and micro-USB cable.
Water Resistance Rating: IPX 4 (fine for light rain).
Warranty: 5 years on bulbs and the main unit, and 1 year on CORE battery (or 300 charging cycles).
Tilt Range: 70° range – starts at 100° and tilts down to 170°.
Number of Tilt Clicks: 4 angles.
Special Technology: Red light and red light strobe.
---
ACTIK CORE CUSTOMER RATINGS
Build Quality – 3/5 Stars *** Plastic look does not inspire confidence. However, having had many Petzl headlamps in the past, I'm sure it can take a drop. Trouble is, they don't say it can. The strap is quite good, and reflective, and has a built-in emergency whistle.
Beam Brightness – 3/5 Stars *** 2 hours is decent for 350 lm., but some people may want brighter light for a max setting. For the price-point – this is great.
Beam Quality – 4/5 Stars **** Color is right on – pure white. The max beam setting is great for running and many other activities. It has a center bias and is longer than just a circle in the center. Good for showing where feet are about to hit the dirt.
Battery Life – 3/5 Stars *** The CORE ACTIK lithium-ion battery works really well. With 3 AAA batteries, the bright light at full power lasts about 90 minutes. The fact that you can easily replace batteries with reasonably priced spares or rechargeables is a strong plus.
Water Resistance – 3/5 Stars *** This is one of the least water-resistant headlamps we've tested recently.
Price – 5/5 Stars ***** At this price, we're highly recommending the ACTIK CORE. Price is less than $100, and the feature set is about right. Usually, this headlamp is far under $100. If you have kids, this is a VERY good alternative to any of the kids' headlamps out there.
Note – the bright white color balance, the well-thought-out design and extras, and the battery life make this a great headlamp for the lower price-point. If you're not doing anything critical – like racing or climbing – you'll like this light. Ideal for kids or adults for most uses.
---
Let's See What We've Got…

PETZL ACTIK CORE FIRST IMPRESSIONS
Super lightweight, with either battery option – the built-in CORE lithium-ion, or the 3 AAA batteries. Petzl attempted to make some real effort with styling, and it's pretty cool to look at. I think kids will appreciate it more.
The little emergency whistle built into the strap is a nice touch. Seems really loud, but not sure the sound would travel through the forest. The strap is thick and strong and holds the light firmly. The weight in the front isn't so heavy as to make you feel unbalanced. It's excellent for hiking or running. Simple operation with one button controlling the functions. Beams rotate down far enough to almost touch the feet (170°). Decent battery life at 100 lumens (7 hours) and 350 lumens for 2 hours.
---
MATERIALS – CONSTRUCTION QUALITY
The plastic in the ACTIK CORE won't inspire much confidence, but if you're not dropping it often, you won't have to worry about it always working. Petzl makes durable products, though this is close to the bottom of their headlamp line, it should still work fine for years. There is no drop rating on this headlamp or submersion rating.
In general, the ACTIK CORE headlamp is not built to take falls, so be careful with it. I'll do an update to this review after I've used it a few weeks or months, and let you know if it holds up to extremely humid, rainy and long nights in Thailand's rainforest.
Overall impression? I think the ACTIK CORE headlamp is going to be a great headlamp for people who are not doing anything serious where you're going to rely on your headlamp for your life. You'd buy a more expensive and better-built light for that… like the Petzl Nao+ Plus. I like the AAA battery option, and beam pattern is similar to the TIKKA RXP – so, this is basically what I expected with this headlamp.
---
WATERPROOFING
These headlamps have a water resistance rating of IP X4.
This means this headlamp is water-resistant to splashing water from any direction for a minimum of 5 minutes. That isn't much but should cover you for nights when the rain is not too heavy or blowing sideways.
Shockproof? Nothing mentioned.
---
ACTIK CORE BATTERY LIFE and OPTIONS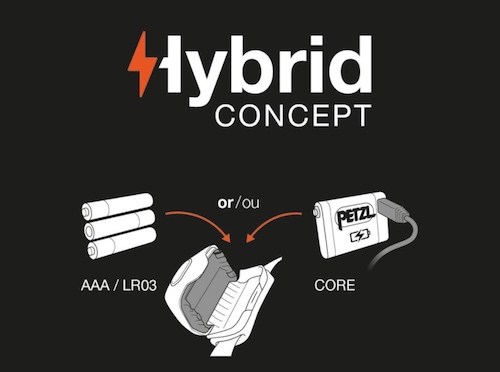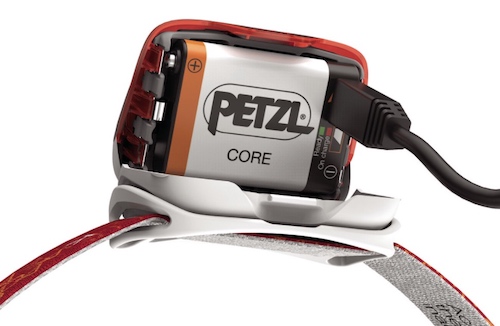 The ACTIK CORE battery has 1250 mAh. of power. Or, you can use the other option – 3 AAA batteries – NiCad or Alkaline. Running a test side by side with both headlamps at max power – shows that the CORE lithium-ion battery outperforms new Alkaline batteries by 50 minutes at max power! My video below…
---
I also tested the 900 mAh AAA Eneloop PRO black rechargeable batteries against the CORE battery. Same result. The rechargeable Eneloops lasted 90 minutes. The CORE 1250 mAh lasted 140 minutes.
HYBRID technology – means the ACTIK CORE Can use either the supplied CORE lithium-ion battery or AAA batteries (store-bought or rechargeable). As the video test shows, the CORE batteries are well worth the money – and if you're going to be needing more than 2 hours of light on high power, you'll need to pick up a couple of them.
Need a brighter light for more hours?
The NAO+ Plus > is one possibility.
---
ACTIK CORE BEAM QUALITY
Nice blend of wide and spot beams creates a beam shape that is ideal for running, walking, or biking slowly on trail or street. The beam is more vertically centered and shows where you'll be going quite well. If you're familiar with the beam shape of the TIKKA RXP – the ACTIK CORE has a very similar beam shape.
The Color Balance seems perfect – as I find with all Petzl headlamps. Pure white, no orange tint.
---
ACTIK CORE SETTING OPTIONS

A push on the button at the top of the unit will cycle you through the various options. Short presses and long presses differentiate the options. There are not too many. Low; medium; high white beam – includes a blending of wide and spot beams. Red beam on/off. Red beam strobe. The Reserve Mode kicks in after the battery can no longer put out the required power for one of the lighting modes.
When the batteries can no longer output the needed charge for the setting you're in, it will drop down to reserve mode and go for quite a few hours at 5 lumens.
---
WHICH ACTIVITIES IS THE ACTIK CORE HEADLAMP BEST FOR?
I think some people will really enjoy this inexpensive headlamp for the following activities:
RUNNING – street or trail
WALKING trails or streets
FISHING
CAMPING
WILDLIFE EXCURSIONS at night
---
This has quickly become our absolute favorite low-cost headlamp in our arsenal. We bought more of these to hand out to families that come with us on wildlife tours because they're just so simple to use and are plenty bright for finding wildlife in the area (Southeast Asia).
DOWNLOAD USER'S MANUAL – ACTIK CORE PDF MANUAL.
PRICE and AVAILABILITY
This PETZL ACTIK CORE headlamp in red or black is sold online.
If you are like me, the comfort of knowing that you're actually going to receive the items you order – is very important. There are very few places I trust when ordering items over $50. I use online shopping for everything I can. If I can't find it there, I'll try to find the item at some other online chain, but I can almost always find everything I need online.
Here is the PETZL ACTIK CORE HEADLAMP online. Get one or two to keep for your camping trips, I know you're going to like them!
Check the prices at Amazon:

---
Comparison of our Top 4 Headlamps HERE >
---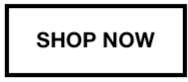 amazon.com
---
Find the lowest price for the Petzl Actik Core here.
Comparison of our Top 4 Headlamps HERE >