I fished for years in Tampa Bay, Florida (my site) and the area around Fort Desoto Park, and on the east coast too – Melbourne pier, Miami, the shores and way out in the South Pacific off the rocky cliffs of Oahu and Maui. I have some awesome memories of fishing back then, but I didn't know I needed a headlamp for Florida fishing. I lugged a flashlight around. A headlamp sure would have helped! Thinking about it in hindsight.
Sometimes you're on a pier and there are lights – and you don't need a headlamp for fishing, a lot of time I chose to go to the pier at night because there were lights. If I had a decent fishing headlamp, I'd have explored more areas myself. Anyway, headlamp technology has changed remarkably over the last couple of decades.
---
Headlamp Uses While Fishing
General light. Put in a white plastic cup with a lid and you have a lantern
Spotlight – spot feeding fish at the surface
Fish Attractor – point the beam at the water and smaller fish come in… drop some chum, and you'll be catching fish right there in the light in no time.
Tying hooks, sinkers, bobbers, lures, etc.
Which Headlamp for Fishing is BEST?
There are thousands of headlamps out there on the market. Let's say 99% of them are junk. EASY. Some of them are so poorly designed, they can start your house on fire in storage in your attic.
My belief is that good headlamps have become so expensive that you can't just buy a headlamp only to use while fishing. The headlamp must do something else too… it should be good for CAMPING, BIKING, RUNNING, HIKING, SKIING, READING BOOKS in a tent, etc.
#1 – Petzl ULTRA RUSH Headlamp for Boating (Discontinued in 2020/2021) Replacement is DUO RL here.

I use the Petzl ULTRA RUSH for all of these, and it's perfect. It's super-durable. The light lasts up to 38 hours – you could walk out of the Antarctic with this light. It is waterproof. It has an amazing white light quality – not orange at all. The beam shape is perfect – it's actually 6 beams in working in unison.
Here's where I either blow your mind or you 'get it.' The Petzl ULTRA RUSH is dropping in price a bit in price online at the main stores. I have 2 of them. I can't live without mine. You have probably never in your life imagined a headlamp could be worth that.
Here's the thing. It's the Leica of the headlamp world. Leicas were all-manual cameras that lasted forever. You paid a 3x price premium for their cameras because you could rely on it in any situation. Freezing cold. Blazing heat. Super-high humidity in the jungle – you knew it would work. Same with the Petzl ULTRA RUSH. So I use it. I'll never need another light.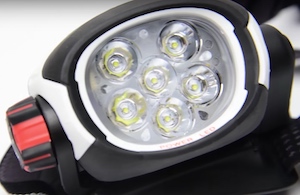 See our ULTRA RUSH Review >
Or, see the DUO RL Review (replacement for ULTRA RUSH)

#2 – Petzl NAO+ 750 Lumens Headlamp for Boating
If you can't see paying that much for a fishing headlamp that can do everything else you'll ever need a light for – I also recommend another Petzl headlamp for fishing – the NAO+ Plus. This one is lighter weight, and you can use it for fishing, hiking, running, camping, reading a book, and working on your vehicle. It's super durable also, and mostly waterproof.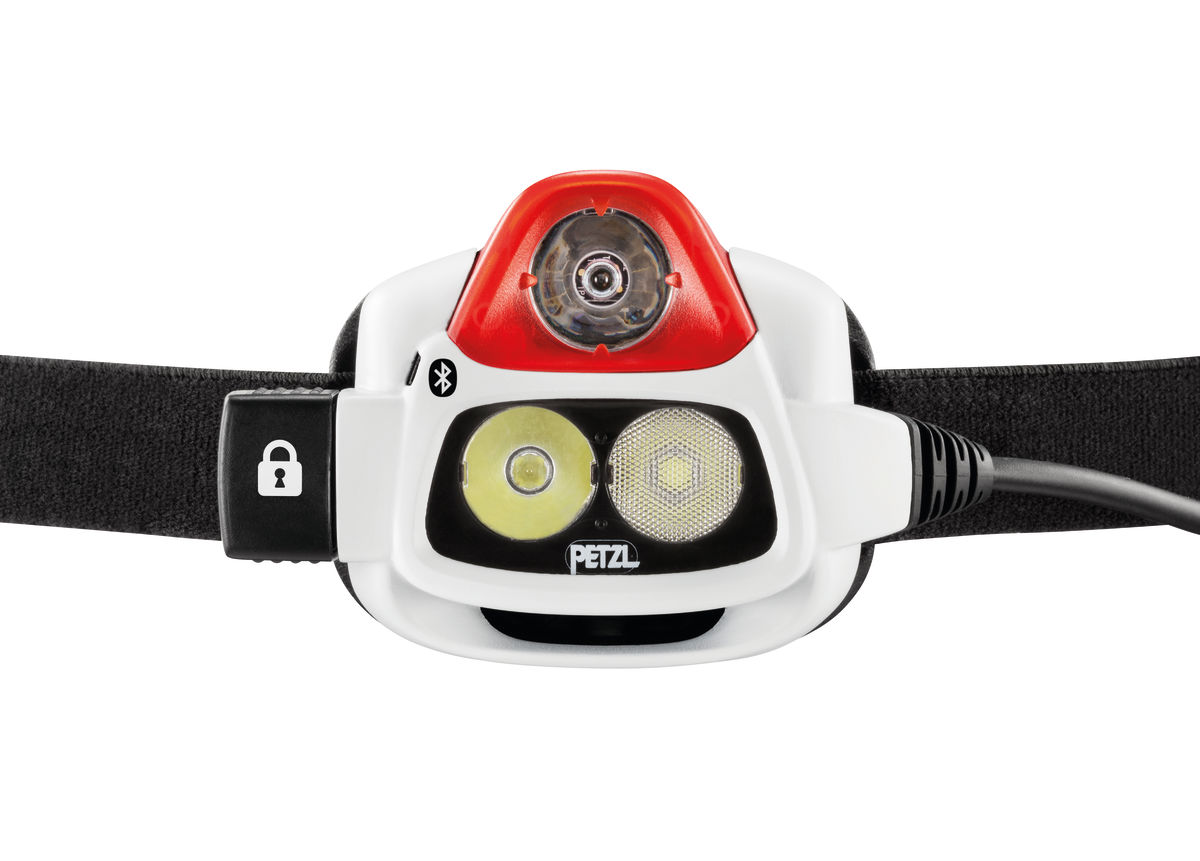 See our NAO+ PLUS Review >

#3 Boating Headlamp – ACTIK CORE Headlamp
Also another headlamp we got in after we wrote this article… the headlamp below is AFFORDABLE, Lightweight, Very Bright, and has a long-lasting battery.
Whether you're tying flies or walking through dense forest to reach that picture-perfect stream for the first day of trout season… you need a headlamp you can rely on. There is only one brand that I rely on – because if I lose my light in the middle of the rainforest in Thailand, it's going to be quite damn difficult to get back to the truck.
Either of these two headlamps will be perfect for fishing. You can adjust beam strength, and they'll both last for many hours at night while you're fishing from a kayak, canoe, bass boat, or charter.
If you're looking for a cheaper alternative, Petzl just released this new ACTIK CORE headlamp in 2018 – it is excellent for fishing in 2022 as well, with a 100 lumens beam that lasts 7 hours. Also comes with a bright beam of 350 lumens for distance vision.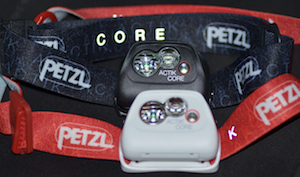 Our full ACTIK CORE Review >
[Top image copyright Matt Wiebe, part of Flickr's By-Attrib-2.0 creative commons – thanks Matt!]
---
Any action sport including skiing, running fast, trail running, hiking, camping, fishing, working around the house, reading books. Almost anything.