The Petzl Ultra Rush headlamp is an incredible light to use in the forest, on the trail, at the campsite, or on the job site. Petzl has fully outfitted this headlamp with some useful accessories you might want to purchase to make your life more enjoyable while using your Ultra Rush headlamp. Choose from Ultra Rush Accessories below:
Petzl ULTRA RUSH Accessories
EXTENSION CORD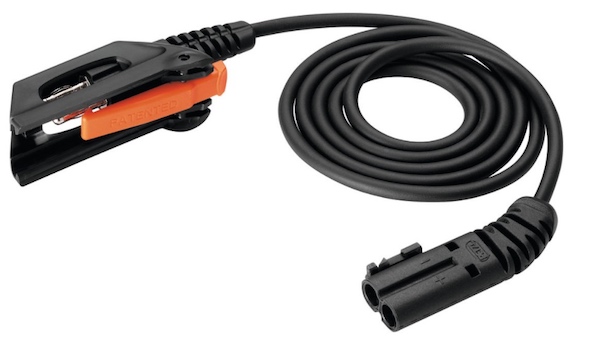 If you want to get the ACCU 2 or ACCU 4 battery off your head as you wear the Ultra Rush headlamp, you can get this Extension Cord for ULTRA RUSH.
BIGGER BATTERY?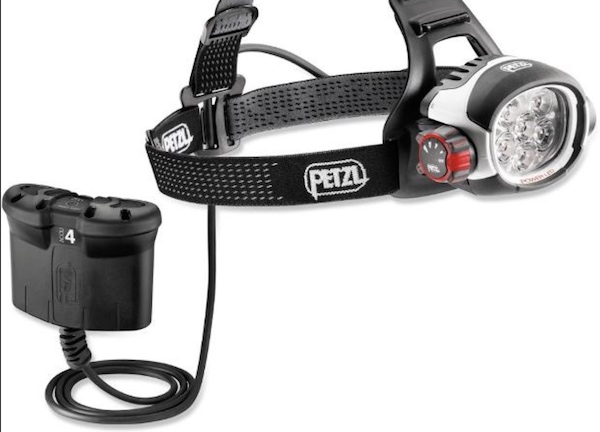 The Ultra Rush comes with the ACCU 2 Battery, and it gives a decent output, but if you want to double your battery life, get the ACCU 4 BATTERY (E55400 2). Unfortunately, this almost doubles the weight, and you're not going to want to wear that on your head. You'll need the EXTENSION CORD (E55950) (first product above) as well. Honestly, I don't see any real reason for the Ultra Rush harness you can see below – just use this extension cord.
MOUNTAIN BIKERS?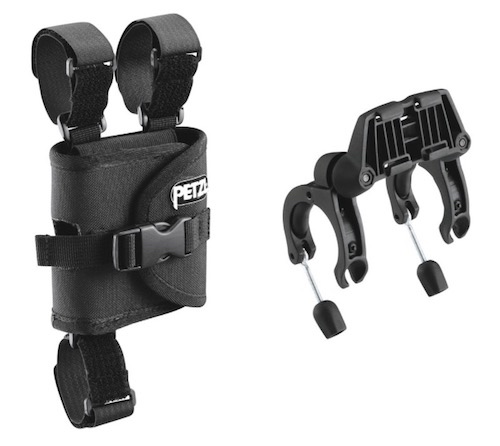 Mountain Bikers may want this ULTRA BIKE HANDLEBAR (E55930) mounting brackets to attach the Ultra Rush headlamp directly to the bike. Sorry, cannot find the bike handlebar mount online anywhere at the moment. Please check back and maybe we'll have a link for it shortly!
HELMET MOUNT?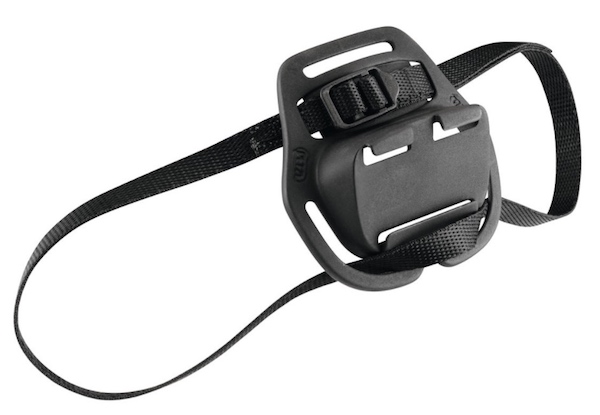 If you want to mount your Ultra Rush headlamp on a cycling helmet – you can use the Ultra Helmet Mount (E55920) to do this. It has clips to help fasten it securely.
BODY HARNESS?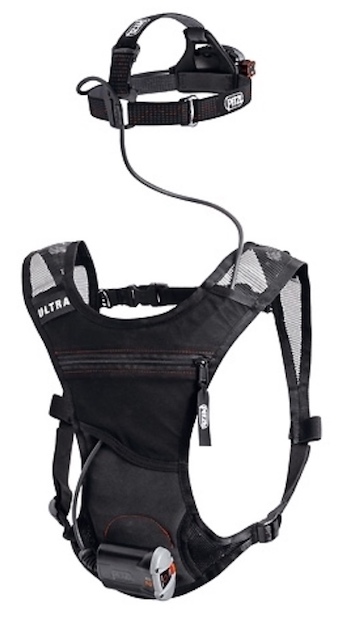 Others insist on mounting the Ultra Rush on the ULTRA HARNESS (E55960) because it provides more stability than the handlebars of a bike, and you don't need to turn your head where you want the light – it's always in front of you.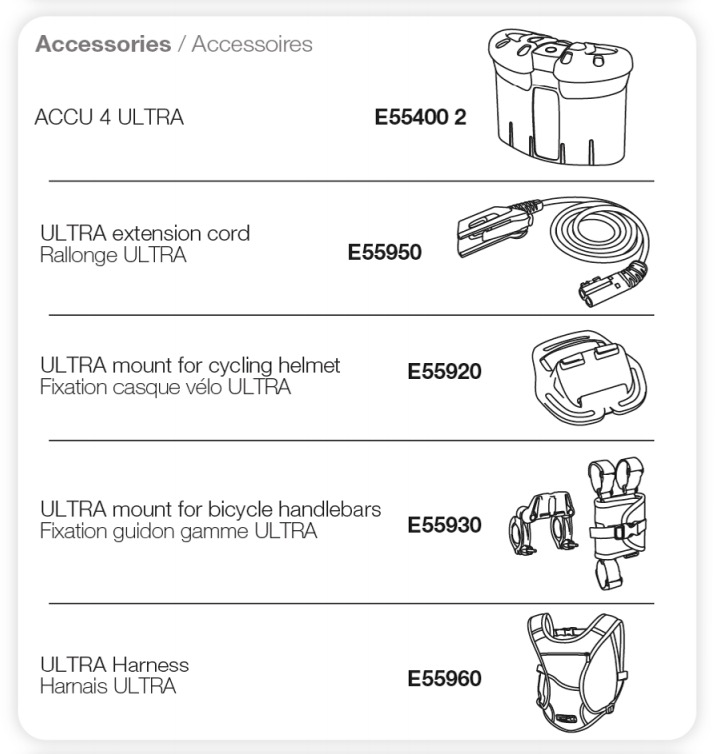 Comparison of our Top 4 Headlamps HERE >