Safety on the road in your car, truck, or SUV requires that you have an exceptional headlamp in your vehicle at all times. Probably more than one headlamp if you have a family. The reason for this is the potential for being hit by another car as your car breaks down on the side of the road, or perhaps an extended hike to the nearest gas station or city. I have a cousin, Joey, who was hit by a car as he walked along the highway working on a construction crew so this drives the point home for me every time I think about it.
Of course you'll need a few things in your safety kit for the road besides a headlamp, like flares to light up the road before your vehicle and a good first aid kit including bandages and tape and a hundred other things, but we'll focus on what sort of headlamp you should get to feel confident you're going to be as safe as possible in case of a road emergency.
The first headlamp that comes to mind when I think about what I WOULD RELY ON in an emergency is one of the Petzl headlamps. Petzl is a company that has been making flashlights and headlamps since the 1970's. Not joking. They were originally in France and now they've moved to Malaysia to save costs, but the company is essentially the same. They engineer headlamps, they don't throw together parts like some Chinese-brand headlamp manufacturers you'll find online with cheap $20 headlamps.
Reliability, durability, and a bright light with some other lighting options are essential.
Depending on your budget, you'll want to choose from these Petzl headlamps.
1st Choice for Vehicle Emergencies? The Petzl SWIFT RL PRO.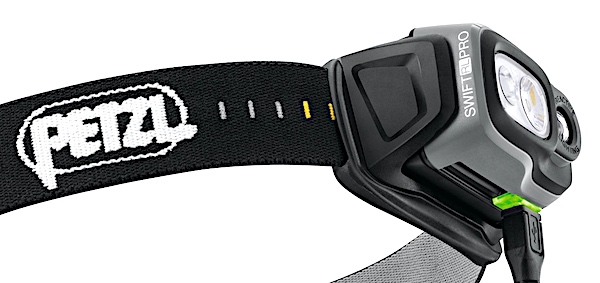 This SWIFT RL PRO is the current 2021 best headlamp of the year, and you cannot go wrong with having this as your emergency vehicle headlamp for emergencies.
Top Features of the SWIFT RL PRO:
A very bright 900 lumens beam for attracting the attention of other motorists and lighting up a huge area.
Very lightweight, small, and easily stored in a glove compartment, side door tray, or trunk.
Micro-USB charging can be accomplished from a cigarette lighter adapter in your vehicle.
Reactive Lighting Technology to automatically adjust the beam, greatly conserving battery life.
The SWIFT RL PRO is very easy to operate and the battery will hold a charge for a long time. You will want to check monthly to ensure full-battery power is available for any emergency. The price is around $120 and this is a very new headlamp that comes with the Petzl Warranty.
See the SWIFT RL PRO, the TOP CHOICE for VEHICLE EMERGENCIES at AMAZON >

2nd Choice? Petzl ACTIK CORE 450 Lumens Headlamp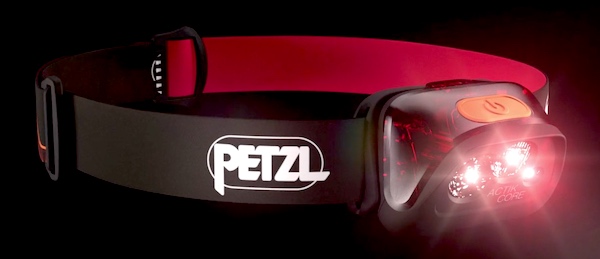 This Petzl headlamp is one of our favorites and it is quite a bit more affordable in case you want to buy multiple headlamps, one for each member of your family. The price can be as low as $70 and replacement batteries are around $35 each. What I'd suggest is that you have at least one Petzl SWIFT RL PRO or SWIFT RL and if you buy any more, make them this ACTIK CORE headlamp.
Top Features of the ACTIK CORE 450 Headlamp by Petzl:
Super-lightweight, reflective headband, emergency whistle.
Long-lasting lithium-ion battery with cheap replacements.
Convenient micro-USB charging of the lithium-ion battery.
An affordable option for most people.
See the ACTIK CORE, Our 2ND CHOICE for VEHICLE EMERGENCIES at AMAZON >

3rd Choice? ACEBEAM H30 Headlamp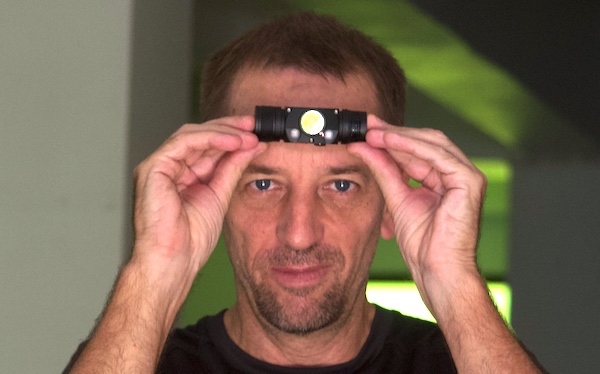 This is a new headlamp for us, we're in the middle of reviewing it. It's Chinese made, and while that may usually mean that the quality isn't that great, this one appears to be built like a tank. If there's any headlamp that could survive a bad crash, I'd bet on this one. This headlamp has MANY LIGHTING OPTIONS and it will likely take the top spot in 2022 for best headlamp. Yes, it's that good on initial inspection. We didn't recommend it as number 1 in our list here because the company is fairly new, having make headlamps for about five years, as far as we can figure.
Unequaled lighting options including 4000 lumens brightness burst, 2200 lumens steady beam, red and green bulbs, SOS red flash, white strobe, and ultra dim lighting for extended use (3 lumens for 200 hours!).
Long battery life with their new 21700 battery with 5100 mAh of power.
Ultra-waterproof. Will stay lit even underwater.
Micro-USB charging of the lithium-ion battery.
Super tough metal frame that is near indestructible.
So, as I said, this one is incredible as a headlamp with many awesome features, but it's just unproven over the long-haul. ACEBEAM has been making headlamps for about 5 years. They are ramping up production and they have some incredibly nice designs and packaging. They have a 5-year warranty. The price is as much as the Petzl SWIFT RL PRO in our number one slot.
Have a look at the ACEBEAM H30 and see if it's maybe more what you're looking for. The lighting options alone make it attractive. Or, you may just like the look and the toughness factor of it.
See the ACEBEAM H30, Our 3RD CHOICE for VEHICLE EMERGENCIES at AMAZON >