[Page updated: 1 June 2022]
We bought a couple of these Fenix headlamps to try them out almost two years ago. We have used them hundreds of times in the rainforest here in Thailand while looking for wildlife.
Table of Contents
Is the Fenix HP25 Headlamp Any Good?
Yes, and No! It's definitely durable. It definitely has a very bright spot beam that can help you spot wildlife at 150 meters (450+ feet). It has heaps of combinations of light beams. It has SOS pattern. It takes 4-AA batteries. It's priced below $75.
So, as you can see, there are many positives. Is this Fenix HP25 right for YOU? Read on…
The comprehensive Fenix HP25 Headlamp Review follows. You can read it, or scroll down to the bottom of this page to see the HP25 video review!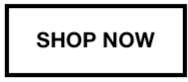 amazon.com
---
Fenix FX-HP25 Headlamp Pros
Very bright. 360 lumens center spot beam is great for spotting at great distances.
SOS built-in
Durable, comfortable, easy-to-use
Waterproof to 1 meter deep for 60 minutes
Price is reasonable at around $60 (May 2018)
---
Fenix HP25 Headlamp Cons
Short battery life (90 mins.) when both beams on max setting (Turbo)
Can get warm.
Heavy in the back.
No auto mode or custom profiles
---
FENIX FX HP25 HEADLAMP | 360 Max Lumens
DESCRIPTION
Fenix has had a line of headlamps for more than five years, but it is difficult to find information about their company to give you some background. They are a Chinese company based in China. They have a large line of LED headlamps. They have very reasonable prices. You can find Fenix headlamps at online stores, or, eBay if you want to risk buying there. A large part of their customer base seems to be people who buy the headlamps for general use while camping or hunting. The Fenix HP25 has a strong spotlight beam that rivals some of the expensive flashlights and people buy the headlamp instead because it's easier to carry.
This headlamp – online here – was one of our Top Headlamp Choices in 2016 and in 2017 – at least until we find some other better lights. The Fenix HP25 is not an amazing light in any way, but it's kind of like a workhorse you can depend on if you need something cheap. Yes, cheap is under a hundred dollars for headlamps these days! This one is around half that price these days.
Update: There is a new replacement headlamp for the HP25 – it's HL60R with a super bright beam and spotlight. You can find it HERE >
Let's get started with the FENIX HP25 HEADLAMP REVIEW!
FENIX HP25 SPECS
Dimensions: 76.0mm (Length) x55.7mm(Width) x31.5mm(Height)
Weight: 184 grams (4.3 oz.) without batteries.
Bulbs: 2 Cree XP-E R4

LEDs

with a lifespan of 50,000 hours.
Red Light: Yes.
Lock Feature? Yes, prevents accidental power on.
Redundancy for Beam Failure? Yes, both lights are on separate systems.
Power Modes: Manual. Two separate buttons on top of the headlamp.
Max Lumens: 360 lumens.
Max Beam Distance: 153 meters (167 yards)
Run-time Range: 3 hours at max brightness for either the spotlight beam or the flood. With both on at the same time, about 90 minutes max.
Battery Rating: Two AA batteries – store-bought or Alkaline.
Recharge Time: N/a.
Water Resistance Rating: IPX 6 – 1-meter underwater submersion and 1-meter drop on the hard ground.
Warranty: Bulbs – 3 years. Battery – 1 year.
Tilt Range: 60°
Number of Tilt Clicks: 8 (7.5° per click)
Special Technology: Computer chip keeps the brightness level constant.
---
CUSTOMER RATINGS
This light has been around only for a few months. I'll rate the light myself below after this Fenix FX-HP25 Headlamp Review, and then add some other ratings I find online as well.
FENIX HP25 RATINGS
Quality of Build – 5/5 Stars ***** Strong metal body and strong straps.
Beam Brightness – Spot 5/5 Stars ***** Flood 1 Star *.
Beam Quality – 3/5 Stars *** Color is too orange, the flood beam seems too diffuse, not sharp enough – this hinders perception. Wish it was more contrasty light.
Battery Life – 3/5 Stars *** Not bad for battery life for all settings except turbo bright mode. The fact that you can easily replace batteries from any store, is a strong plus.
Water Resistance – 5/5 Stars ***** Quite good. Never a problem in the heaviest of rain.
Price – 4/5 Stars **** I almost gave this a 5-star rating, but you know what? This light isn't doing anything special – even for $60.
Note – there was a time when Fenix headlamps were considered one of the best headlamps out there. However, with the recent innovations of Petzl and OLight, we are going to be dropping the Fenix headlamps from our Best Of lists until they come up with some better technology – and primarily – some whiter beams!
---
HP25 FIRST IMPRESSIONS
Built solidly – strong plastic. on most, and an aluminum chassis where the Cree Bulbs are housed. The thick straps are comfortable when worn. It's rather heavy, taking 4 AA batteries, but it's somewhat balanced between front and back. Heavier in the back for sure. I like having manual controls for the lights – easy to control. I like the super-strong center spot beam.
The buttons on top are rubbery and easy to find. At first, I was worried about the quality because I have had bad experiences with torches (flashlights) made in China. Quality of build seems good on this one.
---
MATERIALS – CONSTRUCTION QUALITY
I have found that Fenix lights are built strong. As I said, both of my HP25's have lasted fine over the past almost 24 months. I've dropped them often. I've been in downpours often. I have never had either of these lamps fail. It's nearly all plastic but the Cree Bulbs are set in an aluminum frame.
The battery compartment is sealed with rubber gaskets and always stays dry.
Overall impression? It's solidly built and offers good value for the money. We've put it through its paces, and had zero problems.
---
WATERPROOFING
These headlamps have the highest water resistance rating we've tested – at IP X6.
This means this headlamp is water-resistant to under 2 meters of water. You can be confident it will remain waterproof in the hardest of rain.
Shockproof? The HP25 is drop-proof from 1 meter high.
---
BATTERY LIFE and OPTIONS
The batteries in the FX-HP25 are AA – either from the store or rechargeable.

In a way, it's great that you can use AA batteries on this headlamp. Fenix has gone the way of Petzl and other companies (Apple, etc.) by making their batteries proprietary lately.
Need a brighter light for more hours?
The Petzl NAO RL or DUO RL is your headlamp if you want the best of the best.
If you want just one step down from the best, the NAO+ PLUS headlamp is amazing and about half the price of the Ultra Rush (discontinued). See the full review here >
---
Fenix FX HP25 BEAM QUALITY
There are two beams, one flood, and one spot. The spot is awesome – if you need a strong spot. Deer hunters like a strong spot beam. This one works.
The flood beam is just about pointless for anything but reading books. It's too weak to be helpful for us in looking for wildlife at night. When used in conjunction with the spotlight, it doesn't really add anything to your view because the center spot is so bright, it ruins your night vision – and makes the flood seem like it is hardly even on.
The color of light may be a problem for you. They call it neutral, but it's orange. If you're spotting from far away, it probably won't matter. If you're looking at something close – like wildlife at night for instance – it might be too orange for you. white beam. The red light mode can work for up to 100 hours.
---
SETTING OPTIONS
Cycling through the power settings is as simple as pushing the rubber buttons on the top of the lamp to reach different levels of light output.
---
WHICH ACTIVITIES IS THE FENIX HP25 BEST FOR?
Though I really think the color of light and the quality of it is not ideal for most things, it the headlamp usable for most things?
Some people will find this light to be adequate for these activities:
hunting – the strong spot beam can spot game far off
walking trails or streets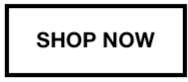 amazon.com
---
DOWNLOAD FREE USER'S MANUAL – FENIX HP25 Headlamp User Manual
PRICE and AVAILABILITY
This Fenix headlamp is available through various retailers, as it is produced by a company based in China – with not so great English or support.
If you are like me, the comfort of knowing that you're actually going to receive the items you order – is very important. There are very few places I trust when ordering items over $50 or more. I use online stores for everything I can. If I can't find it there, I'll try to find the item at some other online chain, but I can almost always find everything I need online.
Here is the Fenix HP25 Headlamp. Maybe browse around and see if you can get this headlamp. Sometimes it is available, and sometimes not.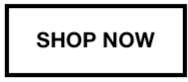 amazon.com
---
See Comparison of our Top 4 Headlamps HERE >
Instead? I Strongly Recommend One of the High-end Petzl NAO Headlamps.
FENIX HP25 VIDEO REVIEW: