OK, we've just received a brand new ACEBEAM H30 headlamp in the mail. We're in the middle of doing an unboxing video and full review. We'll start by comparing the features of the H30 with our old favorite, the OLight H2R headlamp to see which one is better! We're also working on a full-review of the H30 that we'll publish over the next couple of days.
H30 First Impressions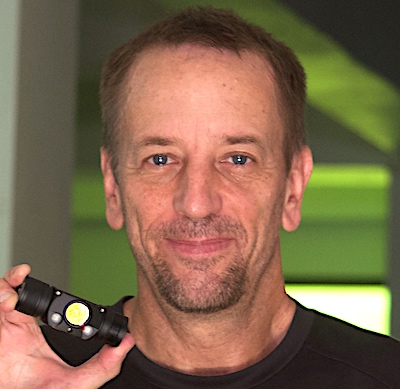 My god, where has this thing been all my life? Seriously. As you know, my favorite headlamps are the Petzl Ultra Rush (discontinued) and the OLight H2R. These are both tough headlamps that give me the perfect experience when I'm looking for snakes in Thailand's rainforest at night. They have been reliable for years. I didn't think I would be reviewing a headlamp that put both of them to shame in 2022. But, here we are.
OLight H2R First Impressions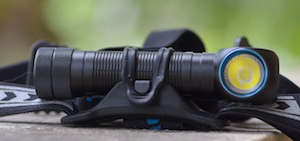 When we first received our OLight H2R in the mail, I was really excited. This was a simple, easy to use, tough, very bright headlamp that seemed like it had all of the basics necessary to become one of my favorite headlamps here at Headlamps101. As you can see, it ended up being my favorite headlamp for many activities.
ACEBEAM H30 BENEFITS
Incredibly Tough Build Quality. This headlamp is solid as a tank. When I was a photographer, I had a Canon F-1 camera in New York City. It was a tank. I loved it. It was unbreakable. This H30 appears to be very strong and solid. I am not going to try to break it yet because I want to use it for a while, but I'll drop it from various heights and see if it breaks from 3m and higher on hard-packed dirt. Sorry, I don't use it on the streets, so I won't be dropping mine on concrete. Feel free to experiment with your own headlamps!
Extremely Bright Headlamp! The only really tough headlamp I've reviewed before this one is the OLight H2R. It's solid. This one is even heavier and feels even better made. The style is similar to the NiteCore HC65. In fact, I'm wondering if they are made by the same manufacturer behind the scenes. They appear to be TOO similar. 😉
Extra Long-Lasting Battery. The H30 uses a 5100mAh 21700 battery. Now, these are known to be great batteries when you get it from a known brand like OLight or NiteCore, but this battery life seems extraordinary. Like too good to be true! Two hours at 4,000 lumens? 3 hours at 1100 lumens? Really? Not sure how that could possibly be. There may have been a recent advance in CREE Bulb technology that uses less power. Or, this new battery might just be super-strong. I can't wait to test it!
OLIGHT H2R BENEFITS
Tough Metal Chassis. When we first picked up the H2R, we were really excited about how well-made it felt and looked. The finish was nice, the weight of it was nice and solid, and yet not too heavy. When compared to the ACEBEAM H30, the H2R doesn't feel so tough. It's lighter. It's more likely to break in a fall. You can tell that just from holding both of them side-by-side. The H30 is obviously made with more metal, and so we assume it's more durable.
Super Bright Light. The H2R reaches a maximum brightness level of 2300 lumens. This is only for a brief 'burst' mode that can last anywhere from 6 seconds up to about 90 seconds from our testing. The light then backs down to a lower brightness so the lamp can cool. It can get extremely hot, even to the point of starting a fire.
ACEBEAM H30 Advantages over the OLight H2R
More Lumens! As mentioned above, there are some real advantages to purchasing the ACEBEAM headlamp over the OLight. Probably the greatest difference that means anything is the H30's multiple levels of brightness over 1,000 lumens. 1,000, 2,000, and 4,000 lumens are available to you.
Battery Strength! The battery strength is fantastic compared to the OLight. I'm curious whether we could get better battery duration out of the OLight headlamp with the ACEBEAM battery. I'll definitely try to compare them!
Many More Lighting Options. There are 9 beam options (lighting profiles) available on my H30. And, there are two more options I don't have that you can buy on another H30 headlamp (CRI>90 and UV). I have the Red/Green light option for stealth. It also has an SOS setting that flashes Morse Code SOS signals in red for 72 hours. The white beam settings are (in lumens): 3, 120, 380, 1100, 2200, and 4000. I still cannot get over that this headlamp is claiming to crank out 4,000 lumens for 2 hours!
UPDATE: OK, I just found the small text on the website. The 2 hours of 4,000 lumens brightness is the sum total of the time that this headlamp will show full turbo power of 4,000 lumens. What it does is show 4,000 lumens for about 90 seconds. The headlamp then backs off and cools down before being able to show 4,000 lumens again. Apparently, it can do this over and over and over, for a total of 2 hours of run-time at that brightness in total. So, not quite what I expected, but I guess it was expected. This is what the OLight H2R does at 2300 lumens.
OLight H2R Advantages over the ACEBEAM H30
Lighter Weight. Considerably lighter weight on the forehead than the H30. The battery is slightly heavier on the H30, but it's the amount of metal used in the body that really ups the weight. It's more durable, but at the expense of weight. The OLight H2R would be better for runners for this reason. Much better at 100 grams vs. 151.5 grams.
Price. You'll 'save' about $30 on the cost of the OLight. To me, the price of the ACEBEAM is a better deal because you get so many more great options with it. Just having the red-light option is worth it to me, but having so many more other lighting options and the IPX68 waterproofing makes the ACEBEAM the better choice.
BOTTOM LINE?
The bottom line is whichever headlamp you buy depends on what you're going to use your headlamp for. Will you be jogging with it? You'll almost definitely want to get the OLight H2R. The lighter weight makes it feel so much better on your head.
Can you run with the ACEBEAM? Sure, absolutely you can. I could. But I've also ran with a 400+ gram Petzl Ultra Rush on my head!
Literally, everything else you could do… every activity, the ACEBEAM H30 would be the better choice. Better for biking, skiing, caving, camping, hiking, parachuting, fishing, hunting, climbing, etc. Literally everything except maybe running. If you can run with it, well then, it's better in every way.
My Recommendation – Buy the ACEBEAM H30 Headlamp and let me know how much fun you had with it!